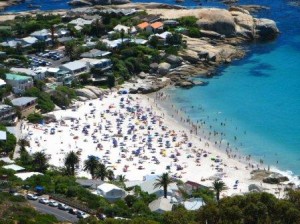 Looking back at 2010, you can evaluate if you were successful, personally, professionally and with business projects delivered. There are a few simple questions you can answer:
What were your achievements on a personal level?
What did you accomplish in your business?
Did you have specific triumphs or project successes in 2010?
What highlights did you experience and why were they highlights?
What is it that you are doing well?
What can you improve and do differently in 2011?
Is your business profitable? What did you enjoy most/least in your business?
Write Your Own Report Card for 2010
By doing this you can write your own Report Card to assess your accomplishments. It will help you stay focused on the positive things that you have achieved in 2010 and that you can be grateful for.
To give you a glimpse of my Report Card, I wrote down my reflections on the past year.
I have grown my own online company, Virtual Project Consulting – providing project management consulting and social media solution services– for doing business online and locally.
I created my own blog, Linkymerwe.com in March 2010.
I continuously do blog postings on project management topics (project management best practices, leadership etc) and I blog about basic internet marketing and social media tools to use to market your business online.
I created several project tool kits that will get you started with social media marketing, facebook-for-business marketing, mobile marketing as well as with running your own projects.
Sharing a VPC ezine about Social Media Tools to use when marketing your business online.
Discovered the joys of outsourcing by appointing a Virtual Assistant for my online business and employing two more people for my offline small business.
Connected with numerous other project management experts, with social media teachers and many business and marketing gurus from whom I keep learning.
I finished an online membership course and am busy with two more, which together with numerous webinars have contributed to much learning and applying new practices in my online business.
I created and established a business brand that I am passionate about, where I truly want to make a difference and hope to contribute and add value through the content, tools and processes that I provide to help my clients to become organised, educated and to grow their businesses strategically in 2011.
On a professional level, I have successfully completed a number of business and IT projects in the past year and I have returned to Microsoft Consulting Services as a Project Management Consultant, serving mainly corporate customers.
Looking back on 2010, I realized how much I have to be grateful for. Being an optimistic, but impatient person, I learned the virtue of patience and of having faith to keep doing what you believe in with diligence and skill.  It really takes perseverance to become successful, but it takes a positive attitude to be happy in any circumstances.
Strategy for 2011
Do you have a strategy to market your business online for 2011 – incorporating more than a website and PPC, but also social media marketing (blogging, Twitter, Facebook, LinkedIn), as well as mobile marketing?
Do you have a Social Media strategy integrated with your existing marketing plan? If you need a plan, a strategic approach for social networking and tactics to use to grow your business online and make more money, please download my FREE Social Media Strategy template.
Thanks for the opportunity to share. Please feel free to share one or two of your own accomplishments and even 2011 resolutions…..
Please subscribe to my RSS feed for future posts and to stay in touch.